MOBILE SOLUTIONS
No matter what your needs are, we have a processing system that is right for you. Select any unit below to view details, or select the "View More" link to get additional information. TeaMac, Inc. has partnered with USAePay to offer our artists credit card processing through mobile solutions. Secure, compact, reliable options to meet a wide variety of needs.
CLOVER® GO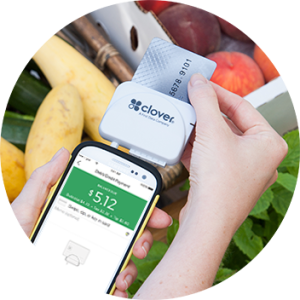 Accept safer payments on the Go
Accept payments on the go, wherever you go. Whether you're selling at the local farmers market or at a customer's job site, Clover® Go makes it easy to take your business to your customers.
Securely and reliably accept credit and debit cards – including EMV® chip cards – with ease, right from your smartphone or tablet. Clover Go also comes with clear and intuitive reporting on sales activity along with insights on other local companies in your industry. Reliable support is available whenever you need it.
FD410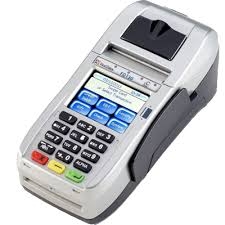 Accept payments quickly and securely anywhere your business takes you!
The FD410 terminal from First Data is a wireless, hand- held point-of-sale device that merchants can easily use remotely to provide customers with the convenience of a full range of payment options. You'll have access to wireless downloads wherever your business takes you. And with the touch-screen interface, it is an easy product to train on and use. This terminal enables you to receive the full range of solutions for payment processing, including credit, debit, gift cards, personal paper checks and EBT, all from a single provider. Plus, with the "store-and-forward" capability, you can ensure card-present rates when there is no signal at the time of the transaction.
TeaMac, Inc. is a registered ISO of Wells Fargo Bank, N.A., Concord, CA.